16KM
CHEMBRA PEAK
The highest peak in the Wayanad district, Chembra, stands up to its reputation as a gorgeous place. Over the years, it has been able to preserve its pure environment. This peak's breathtaking view of unusual plants and fauna is located 2,100 metres above sea level. These areas are home to a wide variety of exotic species. Along with a heart-shaped lake, waterfalls, and beautiful vegetation the entire way, the road to the top itself boasts a spectacular outlook. Although it is a wonderful location for hiking, you must first obtain permission before beginning these hikes.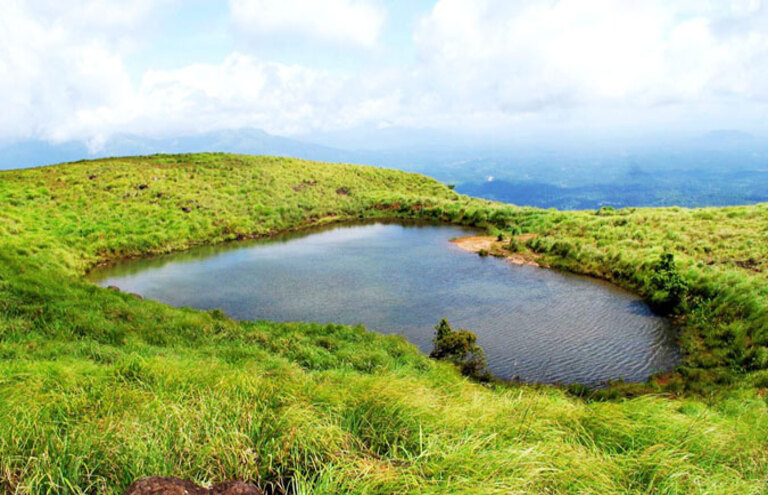 33KM
KURUVA ISLAND
A group of islands in the middle of the Kabini River known as Kuruva Dweep or Kuruva Island is a protected river delta in the Wayanad region of India. Kuruva Island, which covers an area of 950 acres, is heavily populated with a diverse range of vegetation and wildlife. This island's unique geography makes it an evergreen location with a tranquil atmosphere. If you dig far enough into this island, you will find many beautiful things.
21KM
BANASURA SAGAR DAM
The dam, which is about 15 kilometres from Kalpetta, contains a sizable body of water, and the chain of mountains in the background add to its stunning charm. The Banasura Hills, a group of neighbouring mountains, are where it is built in the Banasura Lake. According to legend, these hills were called after the Asura king of Banasura, the son of King Mahabali, who is said to travel to Kerala every Onam festival and do a stringent penance there. Adventure seekers are drawn to the picturesque mountains, and the dam site is a great place to start a hike.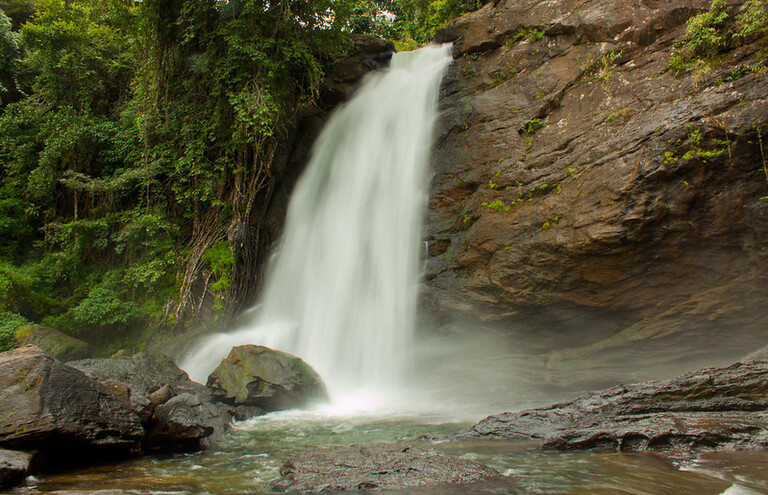 23KM
SOOCHIPARA WATERFALLS
Soochipara Waterfalls is a three-tiered waterfall that descends from a height of roughly 200 metres. A sizable pool that is ideal for swimming and taking a bath is where the waterfall descends. The name Soochipara comes from the needle-shaped rocks that can be seen in this area. After passing through the Vellarimala Hills in Cherambadi in Tamil Nadu, the water from Soochipara Falls later merges with the Chaliyar River.
24 KM
MEENMUTTY WATERFALLS
Meenmutty Waterfalls, a stunning waterfall near Banasura Sagar Dam, is located 5 km from the dam, 25 km from Kalpetta, and 48 km from Sulthan Bathery. A 1.5 kilometre walk from the entrance leads to the waterfall's upper level. It is one of the best waterfalls nearby Bangalore and one of the top tourist destinations in Wayanad. It is a magnificent fall located inside dense woodland running through rocky platform, cascading down numerous tiers from a height of over 800 feet.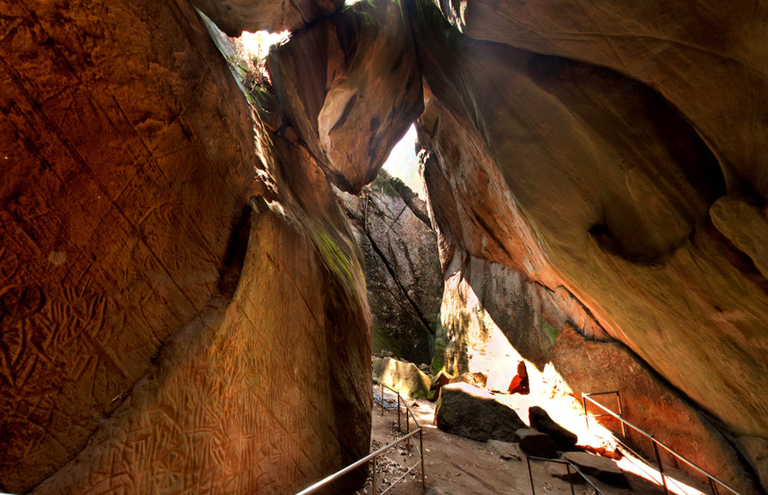 25KM
EDAKKAL CAVES
Going to the Edakkal Caves is like travelling through time. They are ten kilometres from Sulthan Bathery and have given historians important details about the lives and customs of our ancestors. Despite their name, the Edakkal Caves are not actually caves. They are a piece of an ancient rock shelter that naturally developed when a sizable boulder was wedged between two even bigger boulders. Stone in between is a Sanskrit expression. The cave is a naturally occurring rock shelter or fissure that was created by the odd placement of three enormous boulders.
39KM
MUTHANGA WILDLIFE SANTUARY
The distance from Kozhikode town to Muthanga Wildlife Sanctuary in Wayanad is roughly 97 kilometres. The second-largest wildlife sanctuary in Kerala, Muthanga is home to a wide variety of birds and animals. It is made up of tropical moist dry deciduous, evergreen forests, bamboo thickets, and plantations.
37KM
HERITAGE MUSEUM
About 12 miles from Sulthan Bathery, at Ambalavayal, is where you'll find the Wayanad History Museum. One of Kerala's biggest and best archaeological museums is this one. The Ambalavayal Heritage Museum, one of Kerala's best-kept museums, is home to an extensive collection of artefacts that attest to the existence of an advanced civilization in the Wayanad Mountains.
32KM
PHANTOM ROCK
In the Keralan district of Wayanad, Ambalavayal is home to Phantom Rock, a popular tourist destination. Phantom Rock is a naturally occurring metamorphic rock structure that resembles a human skull. Phantom Rock, an ancient building that you shouldn't miss out on while on holiday and one of the greatest sites to see in Wayanad in a day, is one of the most fascinating tourist destinations in the region.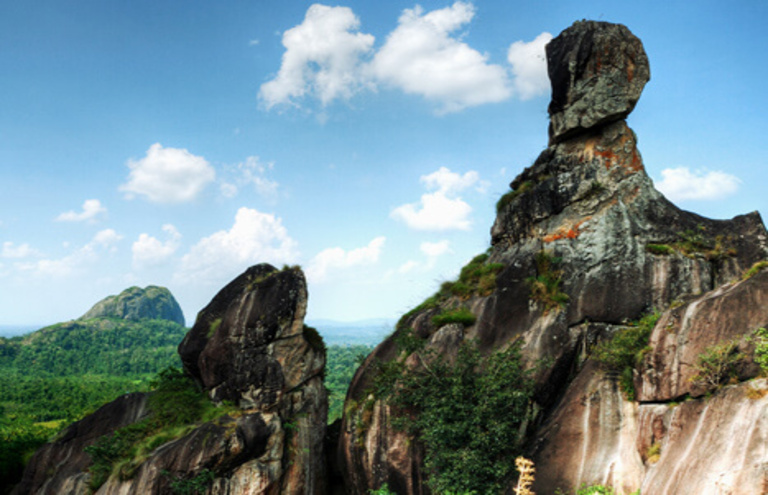 39KM
KURUMBALAKOTTA
One of Kerala's most breathtaking views is Kurumbalakotta. This hill may be found in the Wayanad district's Kottathara panchayath in the Vythiri taluk. The beautiful 360-degree vista of Wayanad is what makes Kurumbalakotta a favourite trekking location. Trekkers can take in the surrounding valleys and snow-capped mountains.